TPM | YOUTH MOUND
Youth Pitching Mound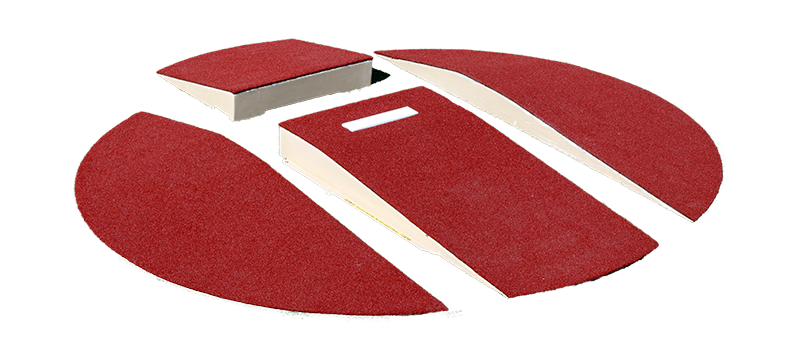 4"x4"x18" Rotatable Pitcher's Rubber
Engineered with Industrial Grade Fiberglass
Interlocking Flange Technology
Compatible for Play on All Surfaces
Available in:

Youth Red Clay Thatch
4"x4"x18" Rotatable Pitcher's Rubber
Engineered with Industrial Grade Fiberglass
Interlocking Flange Technology
Compatible for Play on All Surfaces
Two-person Portability Lift and Carry Design
Watch Video
Available in: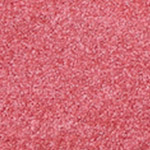 Youth Red Clay Thatch
Big League Feel for Youth Players
The TPM | YOUTH MOUND™ is engineered to meet all youth leagues, Pony League, Middle and Junior High School baseball mound specifications. The portable pitcher's mound is constructed of reinforced fiberglass which is engineered for unlimited play. The 10' youth portable pitching mound model is made up of four individual pieces that easily interlock to the complete the entire mound. These individual pieces allow for the pitching mound to be portable and a baseball field can be transformed into any playing field desired.
Pricing:
---
Youth Mound: $4,895.00
Youth Centerpiece Only: Call for pricing or submit below:
Specifications
---
Four-piece 10' Circle
7" Mound Height Construction
Proper Slope Throughout Entire Mound
High Performance 9/16" Artificial Turf
Industry Leading 10-year Limited Warranty
Patented turf replacement system
Full mound turf replacement and customization
Accessories
---

Replacement Turf and Mound Accessories
Compatible for Play on All Surfaces
---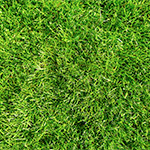 Grass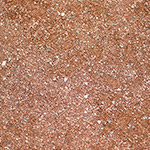 Dirt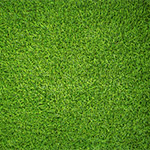 Artificial Turf
Testimonials
---
"With the excitement of installing turf fields, we quickly realized we needed a comparable mound solution. Much time was invested in searching for that perfect fit to be comparable to our field while making sure it was not a logistical nightmare. Perfect Mound quickly became the right solution to provide a high level experience for players of all levels.  The Perfect Mound is easy to move, great aesthetically and provides the professional look and feel that was desired at our facility!"

Cameron Satterwhite
Assistant Director
Urban Youth Academy
Cincinnati Reds
"The Perfect Mound is just as its name states. Perfect. For us at East Cobb it was the best solution for not only its durability but the lightweight makes it easy to adjust to pitching distances for our youth fields. They are easier to maintain and store than any other portable mound we have used in the past. The fiberglass warranty made it a no brainer for us and the replacement sections make it so simple to replace. The Perfect Mound is the only portable mound for East Cobb Baseball."

Gary Bohannon
Operations Manager
East Cobb Baseball
"After being in the parks and recreation industry for over 20 years and viewing multiple variations of portable pitching mounds, I have to say that The Perfect Mound is just about a perfect as I've seen. There is no better mound to manage, but more importantly, the feedback I have received from youth baseball coaches should be testament enough to the quality and functionality of The Perfect Mound!"

Mark Rosen, CPRP
Director of Parks & Recreation
City of Highland, IL
"The Perfect Mound Youth Mound has been a great purchase for us! We have multiple leagues and age groups utilize our fields, so we are adjusting our mound locations daily. The construction allows for easy handling, installation and removal."

Lloyd Fussell
Turf Manager
O'Fallon Parks & Recreation Department
"The Perfect Mound provides the most natural experience for pitching off of a portable mound that we have found. The slope closely mirrors the slope of a natural mound and the pitchers look and feel more comfortable than when pitching off of other portable mounds. The construction is extremely sturdy and should last for years of use."

Calvin Beckmann
Park & Grounds Superintendent
O'Fallon Parks & Recreation Department
Photo Gallery (Click Images to Enlarge)
---